Regular price
€197,34
Sale price
€127,93
Verpasse keinen Rabatt:
Jetzt anmelden und Angebote erhalten!
Free Returns
within 1 year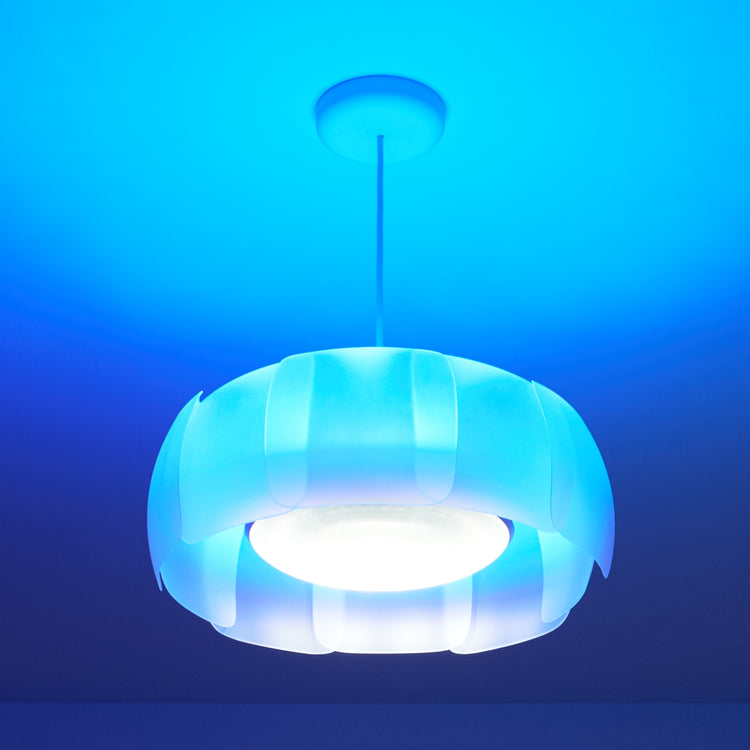 Make your luvo even more outstanding
Transform the appearance of your Smart Lamp and make it the design centerpiece of your room.

Get unique lighting effect
luvo's light tints Bloom's frosted leaves into vibrant colors and creates great light effects.

Easy installation
Bloom is designed as easy add-on and can be installed onto any Model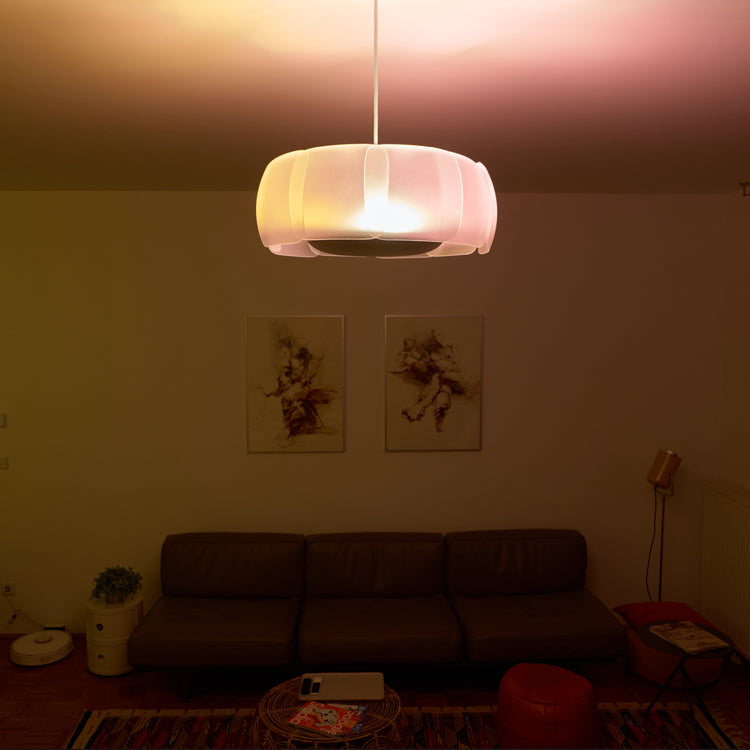 Specification
BLOOM for Model F Smart Lamps
The Model F lamp is not included in this product
Design
Double-sided high-quality acrylic glass


The shade lets most light through but at the same catches the colors of the light 

Transparent acrylic glass mounting structure on top
Design holds on the Model F's cable and aluminium structure
Different spacers included to adjust the position of the shade above the lamp as desired
Dimensions
Lamp shade size ∅52,5 x 20 cm (∅20.7 x 7.9 in)

Recommended minimum space between lamp and ceiling 30 cm (1 ft)

Weight of lamp shade 1,5 kg (3.3 lb)
Total weight of shade with lamp 4,7 kg (10.3 lb)

Compatibility

Works with any Luke Roberts Smart Lamp (Model F)
Can be added easily on existing installations
No tools needed for installation
For indoor use only

We are sorry!
The message didn't make it through! Please reload the form and try again.


or send as an E-Mail at
Thank you for your Message!
You will receive a confirmation email in a few moments.

For further communication, please use ticket number: