Regular price
€594,01
Sale price
€385,76
Verpasse keinen Rabatt:
Jetzt anmelden und Angebote erhalten!
Free Returns
within 1 year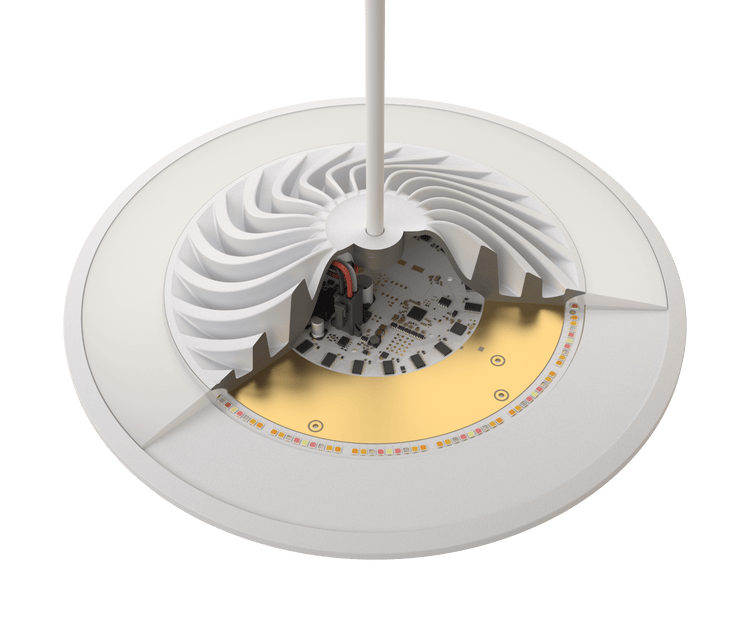 Integrated sensors and Artificial Intelligence
Learns from your preferences and selects the best light scene when switched on.
Making your light switch smart
With our Click Detection feature you can switch through your light scenes.
We value your privacy
You don't need any hub or WiFi connection and none of your data is stored in the cloud.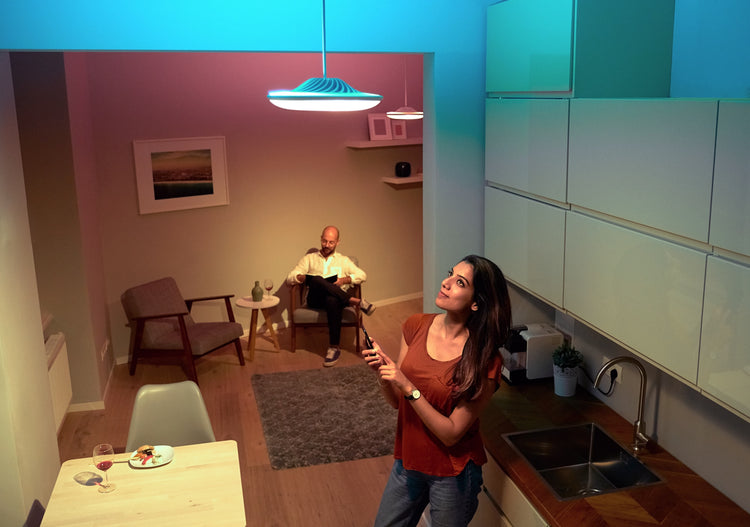 Paint Your Light
Move the light in the area of your room, that needs to be illuminated.
Brighter than you think
Over 300 LEDs give up to 4000 Lumen. Use our range of 2,700 to 4,000 Kelvin to choose between warm white and cool white light.
Bring some color into your life
We provide you with a palette of more than 16 million color hues., for 360° indirect uplight.
Specification
Light
Up to 4400 Lumen downlight
Up to 1400 Lumen uplight
Color temperature 2.700 - 4.000 Kelvin
High quality white light CRI>95
Energy Efficiency Class: G
Dimensions
Smart lamp size ∅30 x 8 cm
Ceiling mount size ∅13 x 5,11 cm
Cable length 20 cm - 1,2 m
Weight including ceiling mount 3,2 kg
Luminaire for indoor use only
Connectivity
Bluetooth® 4.2 LE wireless connection
Power supply for Europe 230VAC / 50Hz
Power max. 63W (when using color light and max. brightness)
Works with conventional on-off switches (no dimmer switch)
We are sorry!
The message didn't make it through! Please reload the form and try again.


or send as an E-Mail at
Thank you for your Message!
You will receive a confirmation email in a few moments.

For further communication, please use ticket number: