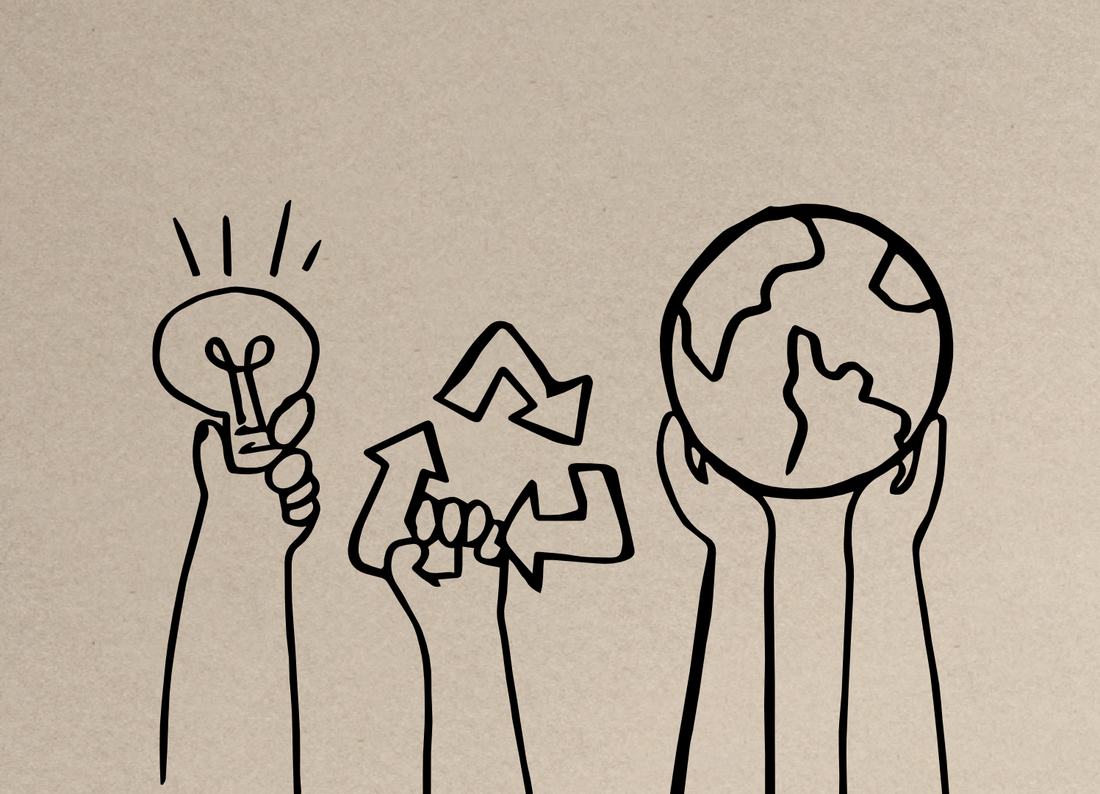 About less packaging, extended returns and refurbished products 
It's on us to find a plan for a more sustainable product lifecycle.
In 2019 the world had produced about 54 million tons of e-waste. That is as much as 108 Burj Khalifa, 350 cruise ships, or 280.000 blue whales. While it's not getting any less, there is even more to the story. 
Inside those insane mountains of thrown away electronic stuff hide rare and precious materials like aluminium, silver, and gold. You find them in your smartphone, computer, and, yes, in our lamp, too. All those materials do not magically grow forever. Ever since the global component crisis, we all feel shortages have become real and that it impacts not just us as a manufacturer.
Enough reasons to take action
All these issues are complex, and nothing we can change alone. Yet, we know we play a part in this production and consumption cycle and want to own up to our responsibility — step by step. 
First, we started relatively small. Two years ago, we reduced our packaging material and removed the outer sleeve. With this we have come down to using only recycled cartons, which still best protect what's inside.
Next, we rolled out a no-questions-asked money-back guarantee for a whole year. Return shipments are a significant cost factor and play a solid part in the world's CO2 emissions. That's maybe no wonder because it feels like we all have been spoiled a little with 1-click orders and too-quick returns. Don't get us wrong here. It is essential to have the right to give back unwanted items. Yet, we figured to change the approach a little. 
The stay-or-go verdict is not that simple regarding lighting since light is a highly personal experience used and needed differently in summer and winter. With our 365 days return policy, we want to assure that you find the right light for the right season. Thus, we hope to keep our low return rate and give people enough time to decide whether the lamp is a match or not. 
Introducing reluvo and rebloom
Now we have launched our LR Refurbished Program as another stage on the path.
Lamps and shades will always come back to us as they are a matter of personal taste. So every time an item couldn't find its final home quite yet, we need to take care of it – responsibly, carefully, and sustainably.
Here is where the program starts. Instead of sourcing and ordering new parts or disposing of well-conditioned products and their valuable insides, we overhaul them. In other words, we check each piece thoroughly, restore if needed and repack it. This way, pre-used or pre-owned products get a new life as a reluvo or rebloom in our program. Now we can offer them in mint condition with the exact terms of guarantee but at a reduced price. That is something we are proud of. 
Joining the program is easy. You simply need to sign up, wait for a note in your inbox once we have enough items in stock, and follow the link sent to you. 
Here are more details and your shortcut to the signup:
The LR Refurbished Program
Our efforts towards more sustainable thinking don't end here. We'll keep going until there are more treasures preserved, emissions reduced – and lamps saved.