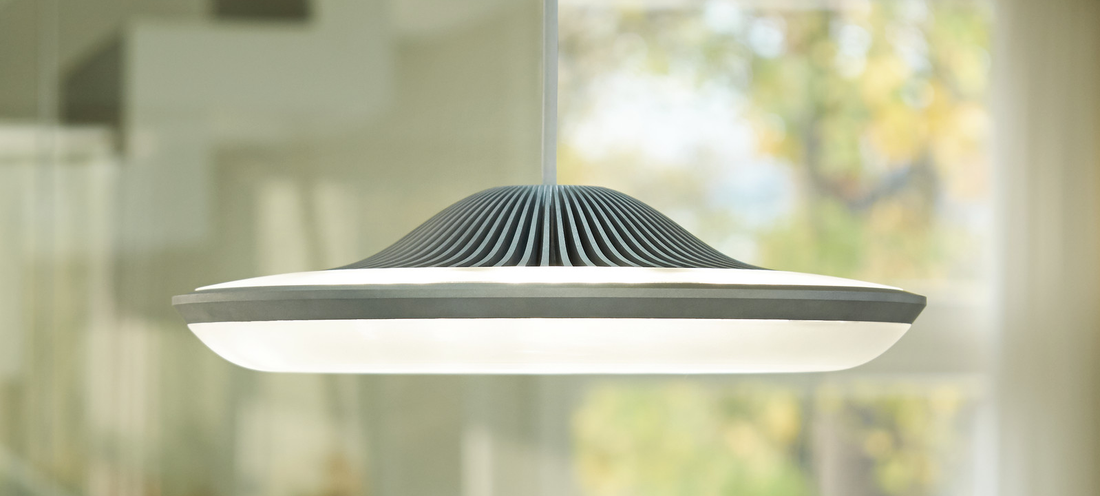 It's here. The future of smart lighting
A lot of companies still think that smart lighting means putting as many features in one lamp as possible to satisfy each and every customer, even if the features have nothing to do with light. There are lamps that can be remotely controlled from the other side of the world, some have built-in loudspeakers, HD cameras, microphones and air purifiers and others use pulsed light to transmit data within buildings.
This is all nice and technically possible, but isn't a dedicated sound system better for listening to your favorite music, isn't a dedicated home security device better for protecting your home and do you really want your lamp to double as a router or data storage?
The main purpose of a lamp is to produce the best light possible for a certain task. That means, that it illuminates the right area in the right intensity and color. The purpose of a smart lamp is therefore to make the light more adjustable (direction of the light, intensity, color, etc.) and responsive (presence detection, adjustments based on ambient light and time of day, etc.). At Luke Roberts, we believe that every feature of a smart lamp needs to focus on light.
"The perfect light for any situation"
The most important aspect of good lighting is the direction of the light. A lamp emitting light with the wrong angle glares or does not light up the intended area. Until now, this problem has been solved by using several lamps in a room (e.g. ceiling, floor and mood lamps) or directing multiple spots of a fixture into different directions. This is a very static approach and adjusting the light is a hassle.
That is why we developed FLUXO, the world's first smart lamp where you can Paint Your Light. This innovative technology allows to move the light in any direction with paint gestures on a phone or tablet. Simply paint the light on your smartphone using our app and FLUXO illuminates the area in real time. FLUXO allows you to define several light settings and store them as so-called light scenes for different situations at home. Now you can have a dinner light where your dining table is illuminated, a background light with colored indirect light while watching TV or a relaxing light with dimmed warm white light — all with just one pendant lamp. The lighting possibilities are endless and setting up a new light scene is easy.
Here are some examples of what Paint Your Light looks like:
Painting the light in different directions
Focus of direct light on chair with different indirect light settings