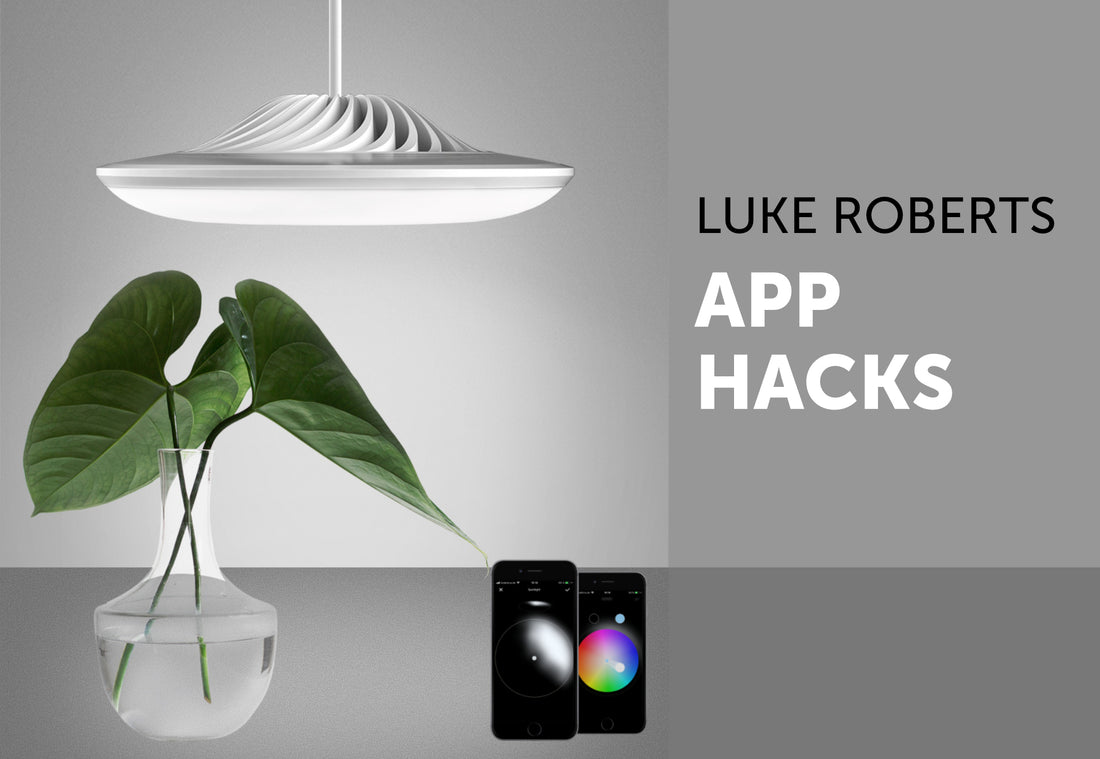 In this post we want to share some app hacks, which will make the control of our smart lamp even easier for you. You can find the following two tricks in the settings of the Luke Roberts app.
1. Set alarm
With a simple click on "add new alarm" you can define precisely when the lamp should be turned on or off. In total you can add up to four alarms. Within the alarm settings you can additionally decide whether the set alarm should be repeated regularly and which light scene you want to have for each alarm. 
Tip
Set your alarm when lying in bed, in order to turn off the light automatically and another one in the morning to use light as a natural alarm.
2. Click Detection 
Due to the lamp's integrated Click Detection every traditional light switch becomes smart. You can change the current light scene, without using your smartphone, simply by quickly switching the light switch off and on again. By selecting "Click Detection" within the settings of the Luke Roberts app, you can choose between these three modes: "None", "Next scene" and "Smart".
If you choose "Next Scene" the lamp will jump to the next light scene whenever you turn the light switch off and immediately on again. In case you opt for the "Smart" setting, the lamp will choose the perfect light setting based on the your usage pattern, the daytime and surrounding light conditions.