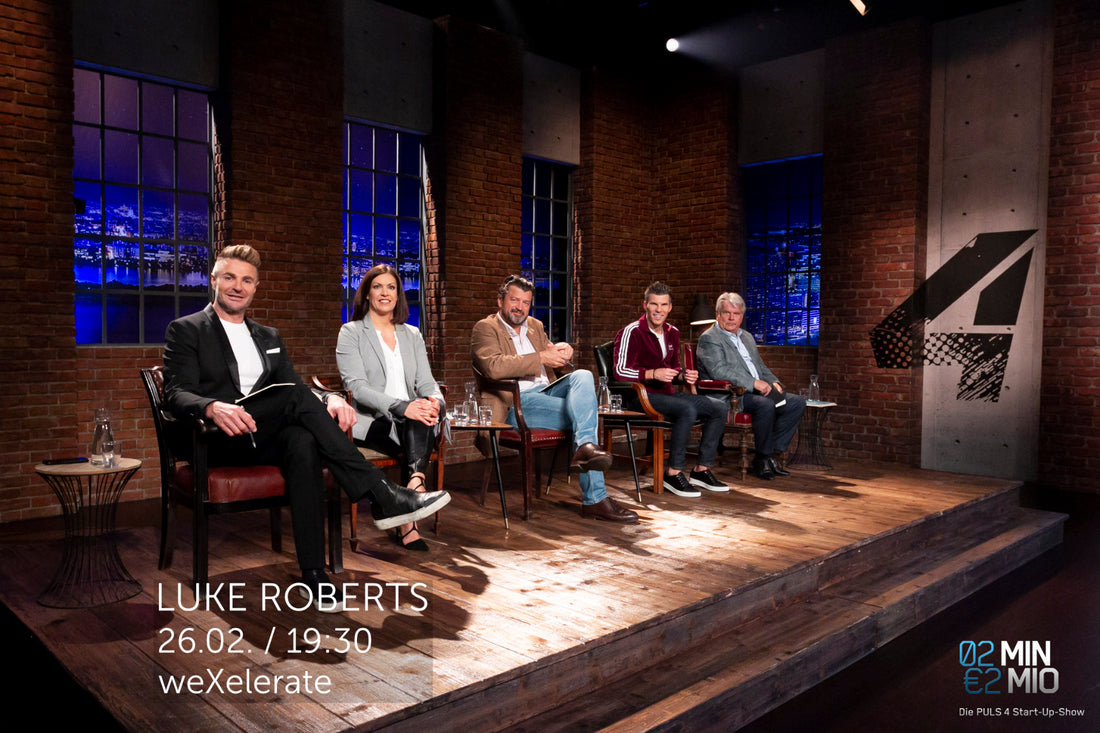 We are very proud to announce that we took part in the Puls 4 Start-Up Show "2 Minuten 2 Millionen" and presented our Model F to the jurors. It has been an adventurous and exciting time for us and therefore we are even more proud that were able to impress the jury with our smart lamp!  

Public Viewing Event
Curious how we did? Then join us at our 2 Minuten 2 Millionen Public Viewing Event on February 26th at weXelerate, or watch the full show starting at 20:15 on Puls 4! ➡️www.puls4.com/. For all our Fans outside of Austria the show will afterwards be available in the Puls4 Mediathek ➡️ www.puls4.com/sendungen.
The Luke Roberts Team
Pictures: ©Gerry Frank